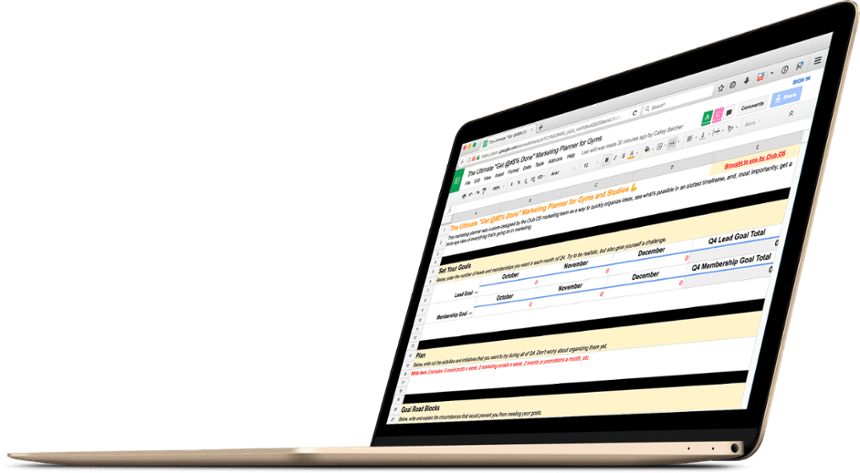 "Plans are of little importance, but planning is essential." - Winston Churchill
Sir. Winston Churchill has a point, especially when applied to marketing. It's great to have a marketing plan, but it's just as important to stay flexible with your marketing initiatives. If you've ever planned or organized a marketing campaign for your gym business, you know how quickly it can go from "fun idea" to "help, this is my life now." So how does a gym or fitness business achieve the marketing results of a highly organized and effective marketing team? Make a robust plan that's broken down by months and weeks, but that also remains easy to read, flexible, and provides actionable insights.
Our Ultimate "Get @#$% Done" Marketing Planner for Gyms and Studios comes from our desire to solve a problem we were having with our own marketing here at Club OS: We simply couldn't keep track of all the various options we had, campaigns we wanted to try, or when we wanted to try them.