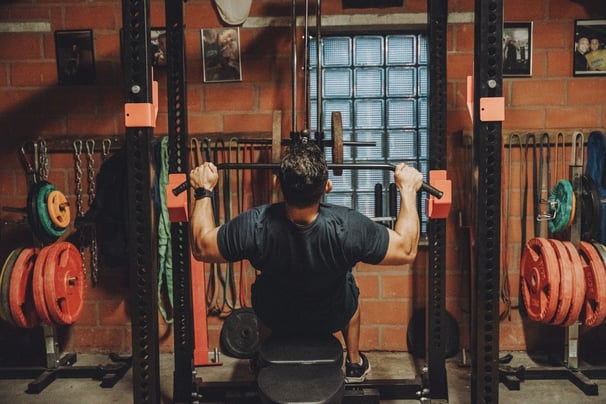 If you're running a marketing campaign without measuring key performance indicators (KPIs), in many ways you're wasting your time. Unfortunately, it's not always easy to figure out which KPIs are actually going to show you the effectiveness of your marketing strategy. That's because there's no cookie-cutter approach to analyzing marketing performance. The metrics most relevant to your fitness business will depend not only on your business model, but also on the specific goals of your marketing campaign.
Understanding How Marketing Goals and Metrics Fit Together
For many, the point of marketing is to increase overall revenue by driving membership sales. That being said, this isn't the only goal you could be trying to achieve through a marketing campaign. For example, your marketing strategy could aim to raise brand awareness or build relationships with your current member base.
Of course, there's no reason to limit your marketing efforts to one goal. Many marketing activities can achieve multiple objectives at once. The main point is that marketing is not solely about the generation of revenue. Once you understand this, you can move on to determining which KPIs reflect the specific intentions of your current marketing strategy.
Marketing objectives typically fall into three categories:
Amplifying your brand image
Expanding your member base
Increasing member retention
Below, we've described how different KPIs could be used to reflect how these different goals are being achieved.
Amplifying Your Brand's Image
Let's use your website for example. If you wanted to increase brand awareness by driving traffic to your website, you'd measure the effectiveness of your efforts using website analytics, most easily found through the free service, Google Analytics. These analytics would offer a big-picture understanding of the types of traffic your site is receiving.
You could then use these numbers to compare how traffic is increasing over time, whether on a weekly, monthly, quarterly, or yearly basis. You could also look at the length of time viewers spend on specific pages of the site. This knowledge can help you to understand your site's most popular pages, which can then be used to amplify your brand message.
Expanding Your Member Base
If rather than raising brand awareness through your website you wanted to actually convert members, the metrics you'd look at would be totally different. Instead of only assessing traffic-related numbers, you would analyze the number of visitors that took a specific action, whether purchasing a membership, filling out a guest pass, or requesting additional information. During this process, you'd also evaluate whether your efforts are attracting quality leads and measure the percentage of leads that convert into members.
Increase Member Retention
If your intention is to use your marketing campaign to nurture member relationships, you'd look at a set of data showing member interaction with your campaign. For example, you'd probably analyze:
How many viewers were return visitors
How many renewals came from specific campaigns
How often you are receiving referrals from current members
Metrics regarding likes, comments, and page shares
How User and Buyer Models Track KPIs Differently
Another objective to examine is whether you're intending to position your brand in the lives of members or in the minds of members. If your efforts focus on the workout itself, you're likely following the traditional buyer model. If, on the other hand, your goal is to build a community around your fitness business, your business probably falls in the user model category.
Buyer-model businesses focus on the message they're presenting to members. Take for example a luxury hotel chain. Many of these brands strive to exude a sense of exclusivity and exquisite taste, promoting the idea that consumers can enjoy that lifestyle if only they stay at the hotel.
In contrast, there's AirBnb, a user-model business. Unlike the buyer-model company's aim of getting an explicit brand message out there, AirBnb spends more of its time encouraging customers to share reviews based on their own experiences. AirBnb will thus focus on metrics concerning customer interaction and relationship building, while KPIs related to brand awareness will be more relevant to the expensive hotel.
Measuring your KPIs is an incredibly useful strategy, but it's not as straightforward as many would like to think, especially if you're unsure of what you're looking for. As the goals of your fitness business change over time, you'll find you need to analyze different metrics to ensure you're achieving the objectives established for your campaign.