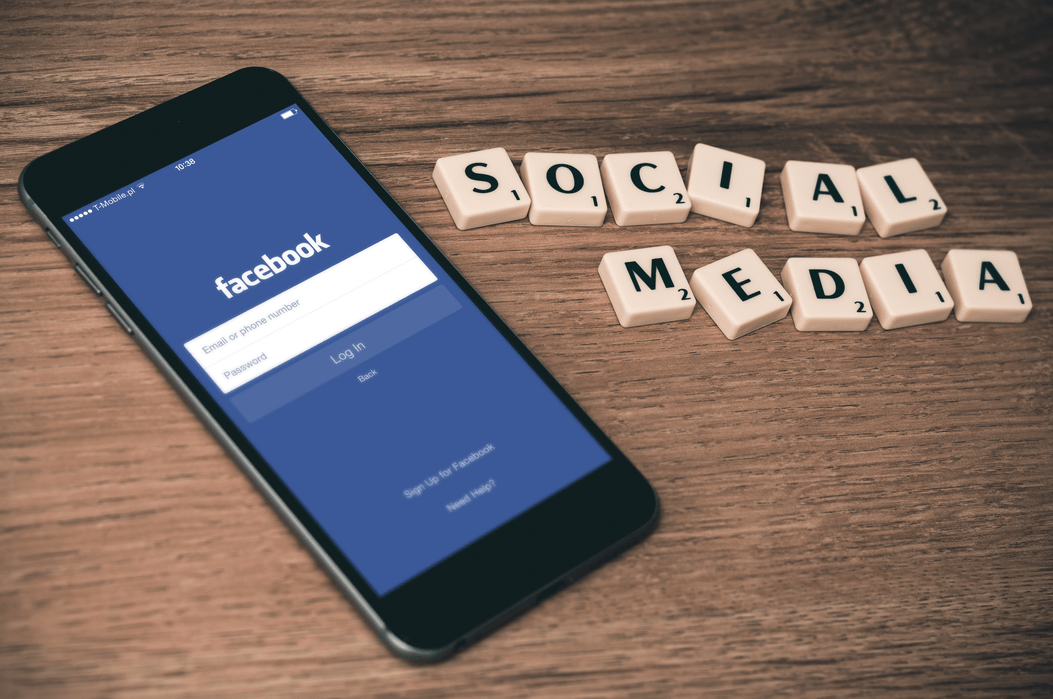 Brand awareness, the often forgotten element of fitness business marketing. In the hustle to employ direct marketing tactics like email campaigns, online ads, or text message blasts, you may not think much about the visibility of your gym or studio within the marketplace. It's time to tap back into a simple and proven way to boost brand awareness while netting more leads: your existing members. More precisely, their Facebook pages.
A Big Commerce survey found that 81% of respondents reported social posts by friends directly influence purchasing decisions. Couple that with a Brandwatch report that "76% of Facebook users check it every day," and it becomes clear you can't afford to disregard Facebook check-in functionality. It's been around awhile, but the quick refresher is that your members can virtually check-in to your gym or studio through Facebook. This small but powerful action is a win-win for you and your customers. First, it gives your members an outlet to share their regular attendance, which let's face it, is something worth bragging about! Second, each check-in is an endorsement of your fitness business that your member's friends and families see.
Ready to boost awareness with Facebook check-ins? First things first, make sure your club's Facebook business page allows check-ins. You can walk through the steps here. Next, implement the five strategies below to motivate your members to check-in to your club through Facebook during their next visit.
Run check-in promotions
The quickest way to generate check-ins? Dangle a carrot. Offer exclusive discounts that are directly earned through Facebook check-ins. These can be simple but need to have real appeal like $15 off a class package if you check-in to your gym or studio at the time of purchase. A nice bonus: this one-time benefit will raise your memberships' collective knowledge on how and when to check-in to your club through Facebook.
Promote through signage
Advocate for Facebook check-ins inside your fitness business! Post Facebook check-in signs in high-traffic areas of your club like the front door, locker rooms, front desk, and water fountains. Make sure your signs stand out and don't blend into surrounding color schemes. This is the simplest way to get your message directly to your target audience: your members. Include a simple call to action in the signs like "Tell your friends!", "Share your experience!", or "Socialize your workout!"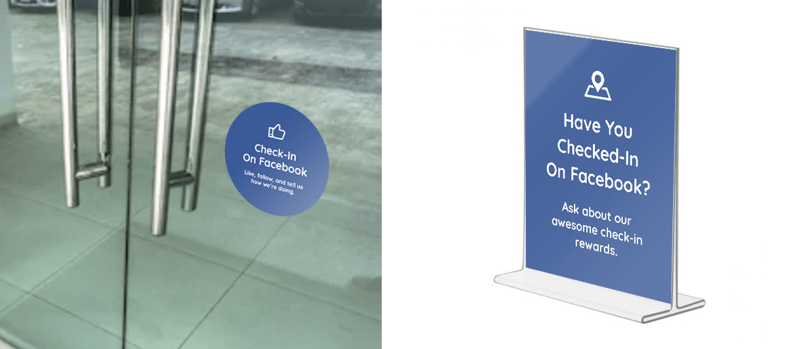 (Like these templates? Download three custom Facebook check-in sign templates for glass decal and table-top.)
Cultivate ongoing check-ins
Motivate members to create a habit out of checking into your gym or studio online with frequent check-in rewards. Offer both short-term rewards like a free smoothie with every 10 Facebook check-ins as well as long-term rewards like a free trainer assessment when a member hits their 60th check-in of the year.
Encourage staff participation
Every check-in makes a big impact with social media users on average connected to over 600 friends, family, and colleagues (SocialToaster). Leverage your awesome team to boost awareness of your fitness center or studio's Facebook page and the check-ins functionality. Regular Facebook check-ins by you and your team sets a solid foundation and should galvanize members who follow your Facebook page to do the same.
Partner with a charity
Foster both brand awareness and public goodwill by partnering with a vetted charity that shares your gym or studio's mission. For a limited time, pledge to donate a specified dollar amount to your selected charity for each Facebook check-in your club receives. Make sure your membership is aware of this opportunity through focused email and in-club sign marketing. This a simple but worthwhile way to motivate an uptick in Facebook check-ins.
Brand awareness doesn't stop at Facebook! Boost your club's visibility with our free e-book, 32 Actionable Ways to Increase Online and Offline Presence.