Conferences are as helpful as you make them. If you go in thinking you won't find much value, then you probably won't. If you go in thinking they're a waste of money, then they probably are. However, if you do your research, pick and attend one or two conferences a year that seem the most relevant to your fitness business, and put together a plan of action, you'll find that attending conferences is time and money well spent.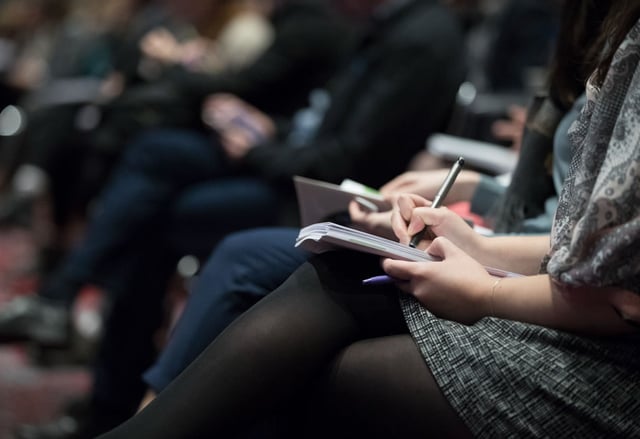 Embrace the face-to-face.
In my opinion, the best and most valuable part of attending a conference is getting to meet with people face-to-face. No emails, no support tickets, no social media - just one-on-one conversation with interesting people and businesses.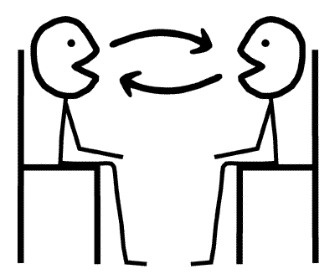 Tips: Bring mints/gum, business cards, hand sanitizer, headache medicine, refillable water bottle, and bag to carry all the free stuff you'll inevitably get (though you'll probably receive several free bags).
Bring staff, cover more ground. 👥
Depending upon the size of the conference, there may be panels or talks going on at the same time and unless you can be two places at once, you may consider bringing along a staff member (or two). This also goes a long way with staff retention. Traveling together can be a real bonding experience and makes these staff members feel important (because they are). With a partner in crime at the conference you can divide and conquer and get even more value out of the conference and trade show.
Post on social media, your members will love it. 📱
Show your members that you invest in your business even outside of your facility. You're out in the world trying to learn and improve your business for them. Post photos of you and your team on the plane, diligently taking notes during a presentation, and even having fun representing your company at the after-hours get-togethers.
Before you go, make a plan. 🗒
Most conferences list the speaker and panel schedules on their website. Before you arrive, take some time to review the schedule so that you know ahead of time what you want to sit in on. This will add some structure to your limited time at the conference.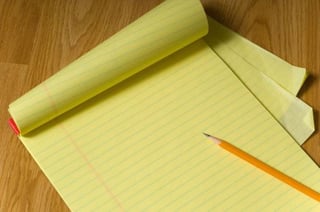 If you find that there's an hour or two where you're not interested in any of the talks, use that time to meet with businesses you've had your eye on, or even ones you're already working with. I know from experience that this is a great time to catch businesses during their own downtime as most people aren't going to be talking to them when panels or presentations are going on. Once the crowds rush in it can be harder to get valuable one-on-one time.
Have fun, but not too much fun. 🎉
Real talk: Most conferences are also similar in that they provide and excuse for people to let loose. This is ok. Conference sponsors are known to host cocktail parties and the hotel or convention center bartenders are usually more than happy to accommodate an attendee's request for that fourth beer. Just keep in mind that while this is a time to mingle and have a few drinks, it's still a professional event and you're representing your business. That being said, this can be an excellent time to network.
Want more information on how to make the most out of fitness business conferences? Download our e-book!