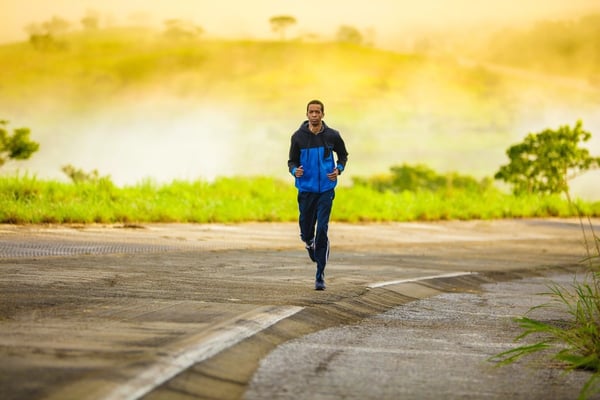 In the good old days, gyms could drive a majority of their monthly lead goals with events like open houses and free community classes. Don't let the pandemic hinder your growth. You can safely host an event and help your community experience everything you have to offer in real life! We reached out to some of our marketing friends to gather some ideas on how they're getting folks together. Here are five safe events you can host in 2021.

1. Self-Love Seminar


We all know mental health is seriously lacking in our world, especially during the last 10 months when we've needed it the most. Consider having a life coach come to your gym to talk about body positivity or self love. We encourage our members to get physically fit, and know the importance of keeping our minds fit as well. A life coach can dig a bit deeper in that field and offer tools to cultivate a strong relationship to ourselves. This coach has his/her own audience to promote to as well, bringing in new faces to your club.

2. Group Fitness Challenge


Help those who need a nudge in rebooting their fitness routine by hosting a group fitness challenge. This can be anywhere from a one day event to a 6 week challenge. Both Lisa Maguire from Hockessin Athletic Club and Kristen McConnell from The Atlantic Club recently hosted group challenges. They gave raffle tickets for club check-ins, body fat loss, or participating in fit friendly workshops (more on that below). Winners can receive free club swag. Everyone loves free gear, and you get free marketing. Win, win.

3. Fit Friendly Workshops


Hosting informational events are super easy. Think outside the box of the everyday fitness conversations you hear in the gym. You can talk to a crowd about making healthy margaritas or the best foods to add to your grocery list and how to get your loved ones to join you in healthy eating. These can easily be done outdoors. Live in a cold area? Take the workshop to Zoom and make it as interactive as you can.

4. Start Networking


Partnering with local businesses is a great way to help bring the community together. Reach out to that local winery for a pilates and pinot class. Have your favorite bar sponsor a bootcamp and beer workout. Know a nutritionist? Bring them in for a cooking class. This is also a great opportunity to bring a new activity to your club. If you don't offer yoga, partner with another studio to host a class once a week. Members will love the flexibility and new ideas.

5. Virtual Workout Competitions
Humans love a good competition. And those who are still hesitant to return to the club are probably craving something fun to add to their at-home workouts. This will get people engaged with familiar faces they've been missing for months. Offer a free pass for when they're ready in-person workouts. It's a nice little guarantee they'll be back.


After hosting any one of these events, the most important way to keep the member experience going is to follow-up with those who came. Using a marketing automation system like Club OS, you can easily stay connected to members and prospects. Club OS allows you to automatically follow-up via email or text to offer a free visit. We make it simple for you. Relationships are key in this industry. Don't let them slip away!