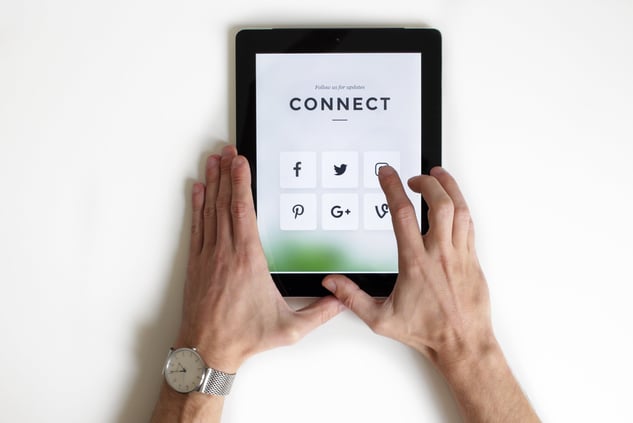 We don't have to convince you of the power of social media. It's an ingrained part of modern life, garnering billions of monthly active users. Likewise, social media has become a key component of business strategy. According to Forbes, "A 2017 survey of 5,700 marketers revealed that 69% are developing loyal fans for their brands via social media marketing."
Social media helps businesses make connections with customers that foster loyalty, invite engagement, and raise overall brand awareness. If your fitness center or studio isn't leveraging social media marketing -- or maybe you think you could be doing so more effectively -- here are three critical beginning steps to get you started.
1.) Pick Your Channels
There are so many social platforms out there and more than a few with millions or billions of loyal users. So how do you decide which platforms your fitness center or studio should be on? The answer thankfully isn't all of them. Instead, you should join whichever social media platforms your target prospects and current members are actively using.
Demographics of users can vary greatly between the big platforms, but for fitness businesses, start by evaluating these three major platforms to see if they're right for your club.
Facebook



Despite recent scandals, Facebook is still king of social media with over 2.2 billion monthly active users. Key benefits include the site's format flexibility. You can share images, videos, articles, and even record original video "stories" for your page. Not to mention, Facebook's highly developed advertising services. You can integrate your Facebook lead ads directly with your CRM software to streamline prospecting.
Instagram has become a staple of fitness culture. Drawn by the pleasing aesthetics of the platform, fitness influencers love Instagram thanks to its emphasis on images (those gym selfies have to go somewhere, right?). This platform is an excellent way to showcase your club's culture, aesthetics, and world-class facilities.
The premier video-sharing platform, YouTube is a must if you want to create video content. Workout guides, customer testimonials, and virtual club tours can easily be uploaded to your YouTube page then shared through your other social channels.
For a more in-depth look at starting a YouTube channel, click here.
Of course, there are other popular platforms like Twitter, which you should join if you discover your members or targeted prospects frequent them.
2.) Create Original Content
Creating content is an awesome strategy to build relationships with your members and prospects. Content adds value to your social sites for your followers. It keeps your relationship mutually beneficial, instead of a one-sided arrangement in which you consistently make "asks" of your followers, like requesting referrals or attempting to land sales via social media ads.
There are two main types of content you can create:
Educational



Content meant to teach viewers or readers fitness-related material. This could be exercise demonstration videos or nutritional diet blogs. This content can be especially effective if it's short and easily consumable. Consider creating an ongoing series via YouTube or a podcast that can build a regular audience.
Inspirational


This content is more focused on culture building, i.e. helping to define what your fitness center or studio is all about. Engaging images overlaid by inspirational quotes can quickly be shared on most platforms. Additionally, inspirational content is a great opportunity to showcase your awesome staff and their achievements as well as the progress your members have made in their fitness journey.
3.) Engage, Engage, Engage
Foster growth for your fitness center or studio's social media by making connections with both your members and prospects as well as your peers in the industry.
Quality Over Quantity


Your starting goal doesn't have to be gaining the largest follower count as quickly as possible. One hundred highly engaged followers who like, comment, and share your content are far more valuable than a thousand disengaged followers.
Be Responsive


Foster engagement with your followers by being responsive to any and all comments and messages received through your platforms. Especially if the comment is negative. It's important that prospects and members understand your accounts are actively managed and that their questions or concerns will be addressed. Additionally, produce content that sparks a conversation or asks interesting questions so your followers feel inclined to jump in and give their opinion.
Engage Your Peers


Don't limit your engagement to customers! Follow industry leaders and fellow fitness-related businesses to increase your club's visibility in the market. Share content produced by fitness accounts, but only if it's valuable and factual. By sharing vetted material that will benefit and inform your members and prospects -- in addition to your original content -- your social sites can draw a regular audience looking for quality material. As you deepen business relationships, you may even see your original content shared by other fitness accounts, giving your club valuable exposure.
Conclusion
A healthy social media presence can give your club the edge it needs to engage and retain loyal members. This is far from an exhaustive list of social media marketing best practices, but it can put you on track to build a successful online presence for your business.
Learn more about increasing your club's online visibility with our free Search Engine Optimization Best Practices e-book!