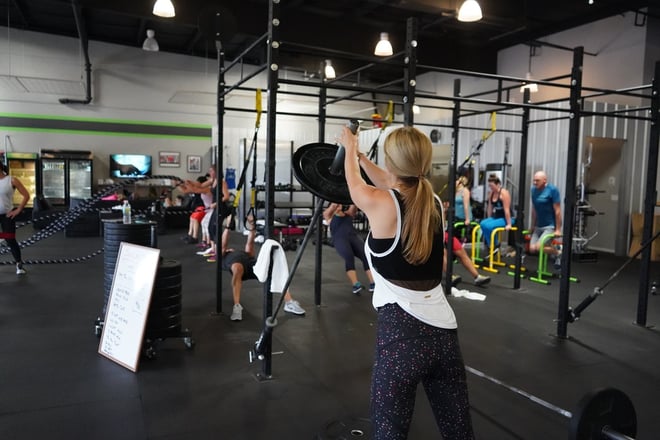 During summer months, the days get longer and your attendance rates, well, they tend to dip, right? That's what makes this time of year perfect for a business open house. Roughly six months after the height of the New Year's rush, you have to find a way to get more prospects through your front door.
It's time to showcase your club, your staff, and all the ways you can improve the lives in your community. But before you throw the doors open, take the time to evaluate what you need to accomplish to maximize this event's positive impact on your fitness business.
Below are four essential goals for your summer open house.
1.) Attract Qualified Leads, Not Mass Leads
The temptation is to gauge the success of an open house based on the number of people passing through the front door. Obviously, drawing a robust crowd is one of many metrics that matter. However, the real goal is to attract qualified leads, i.e. prospects who are aligned with your business model. This can mean they are within your target income range or seeking the fitness services you offer.
Gear your marketing efforts to attract qualified leads with segmented email and text marketing. The benefit of segmenting your campaigns is that you can personalize messaging to that specific audience, boosting its appeal and effectiveness. Leverage pre-existing prospect lists such as canceled members or expired guests to quickly reach prospects you know are a good fit for your club.
2.) Gather Vital Information
It doesn't matter how many people push through your front door if you don't have workflows in place to gather information. The first key is streamlined data entry and that starts with your club's Customer Relationship Management (CRM) software. Paperless lead forms are the perfect way to quickly enter and organize critical prospect information. Additionally, CRM software facilitates automatically placing new leads into a follow-up cadence to ensure each and every prospect is contacted following the event.
The second part is motivating prospects to give you their information. It might be a cliche but you can't go wrong with a good ol' fashion raffle. Raffling off multiple prizes such as branded merchandise, free classes, nutritional products, and even a free memberships should motivate prospects to enter their information to participate in the raffle.
3.) Showcase Staff And Services
While raffles, co-vendors, food trucks, and live bands are fun additions to open houses, they aren't what it's really about. This event is primarily about showcasing your staff and your services. Give both an opportunity to shine. One great strategy is hosting free classes throughout the day that prospects can join. It's a win-win. It adds value to your open house for interested prospects while your trainers get to do what they do best, deliver awesome workouts.
Likewise, find opportunities to show off your facilities. Post staff members at specialty equipment to give demonstrations for unfamiliar prospects. Allow guests access to your locker rooms and amenities to experience your recovery services like showers and steam rooms first hand. Further, post FAQ sheets with pertinent information like club hours, renovations, and any interesting history.
4.) Processing Day-of Sales
Despite what you may want, an open house isn't a fire sale where you attempt to net as many new members as possible during the event. Chiefly, the event should focus on identifying new leads and generating interest in your fitness center or studio. If you make the event too outwardly sales-centric, you're likely to scare away more prospects than you convert. However, there will always be the people who make decisions fast and are ready to signup for a member during your open house.
To facilitate day-of sales, you should account for the higher than normal traffic your club will be experiencing. Best practice is to create a streamlined member signup process to capitalize on sales generated during the event. The last thing you want is a prospect getting cold feet as they wait for your staff to process their membership. Identify the friction points in your membership workflow to expedite the buying process.
Make sure you understand who your potential customers are. Download our Buyer Personas Templates before planning your open house.