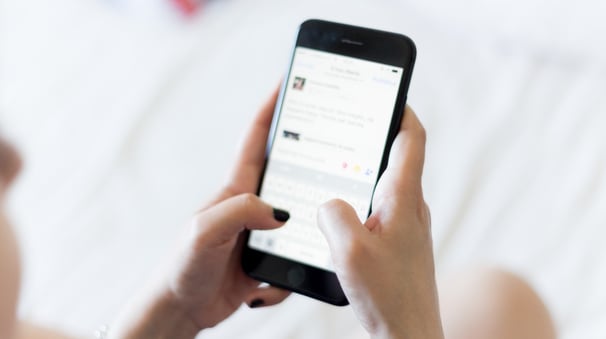 Customer follow-up isn't just part of a sales strategy – it's an integral part of the entire customer experience, from beginning to end. Following up with your customer base lets them know you're actively caring about their satisfaction and that their opinion matters to you. It also reassures them that you plan to stick around, establishing trust that you'll be there for them when they need you.
Traditionally, meaningful follow-up takes time – but automation services have streamlined the process without taking away the personal touch that lets customers know they're your priority. Using a marketing automation system like Club OS, you can free up your staff's time by scheduling personalized automatic emails or texts, segmented for any follow-up need.
Keep track of and quantify your leads.
In traditional marketing, it's tough to pinpoint where your leads originate. Maybe they saw a print ad or a boosted social media post – or maybe they used a referral code you sent to their office buddy. With digital options like that, everything is automated, and you can easily see what methods are most effective and how you can reward your members for their loyalty. These traceable analytics mean your automatic marketing campaigns are based on factual behaviors that provide strong targets and improved response rates.
Get feedback you can use.
Are you trying out virtual classes? Follow up with members and remind them about their access to virtual training and ask them what virtual class they like or would like to see added to the schedule. Use automation to check in with newer members and ask for feedback or send a referral offer. Make sure you're asking for your customer's opinion in the same way you'd ask for the sale at the top of the funnel. That brief touch of interaction can make a world of difference and utilizing their feedback may set you apart for your next potential new member. If the feedback you receive is negative or needs immediate attention, you can go the extra mile and reach out to them directly. By building these relationships, you're increasing the chance that this person becomes part of your loyal customer base and doesn't slip through the cracks.
Stay top-of-mind and familiar.
Set up a drip campaign targeting your trial memberships or lapsed members. You can set missed guest follow-up messages to send without the manual push of a button. Remain proactive with your members members while still attending their needs in real-time. Automation means multitasking without feeling overwhelmed: send appointment reminders for personal training sessions while you check sales performance analytics for your group class campaigns. Club OS offers integrated scheduling, so you can track employee availability, appointment dates and schedule communications from one place and from multiple types of devices.
Keep up to speed with your customer's experience for the entire member lifecycle. Club OS has all the automation tools you need in a user-friendly system. To learn more about everything Club OS has to offer, click book a free demo at the top of this page and see how it works.