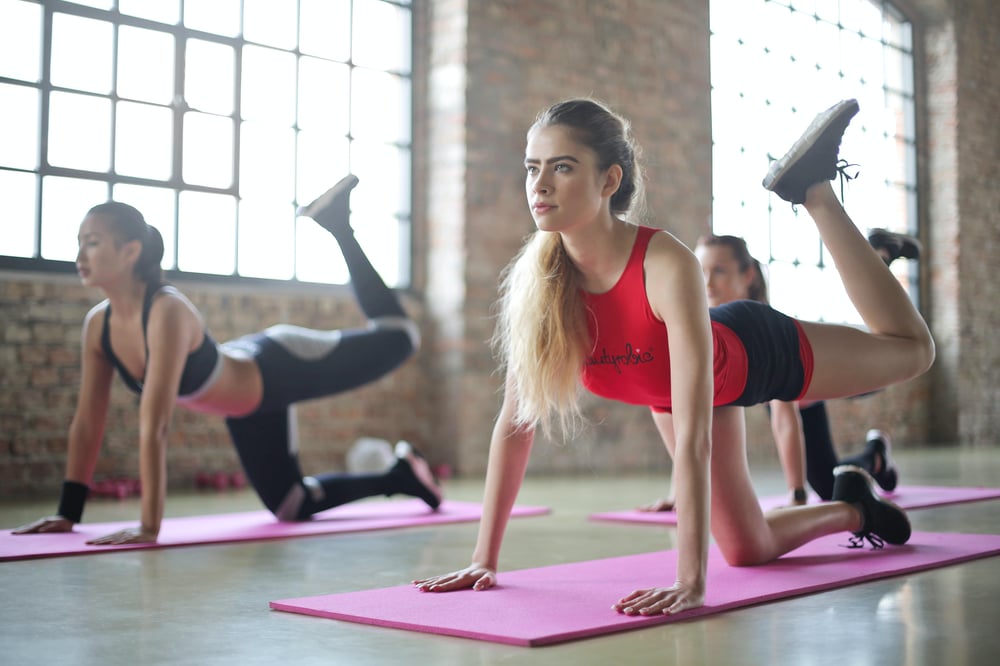 The latest trend in membership marketing? Selling memberships without a promotion! But busy marketing teams have to dig deeper and get more creative which we realize is not easy to do while juggling a million other responsibilities. We asked some of our favorite marketers and here is what they suggested:

1. Lisa Maguire, Marketing Director for Hockessin Athletic Club ran a "Leave home at home" campaign. The campaign spoke to the idea that many prospects aren't able to escape the blurred lines between work, home, and family right now. They focused their messaging on how tired people are of being home - especially with regard to endless parenting. The campaign encouraged prospects to come for a fun, safe swim in their luxurious pool, as well as offering parents a break! We love this idea!

2. Air filtration is suddenly so sexy! Safety continues to be a big talking point in some parts of the country. Promote your sanitation practices with an infographic and invitation to experience the clubs cleaning protocols. If you've been pumping fresh air through your HVAC systems, use that messaging to ease any hesitations about returning to the club. Once someone comes for a visit - they will put their mind at ease and remember everything they once loved about working out IRL!

3. Offer a 7 day guest pass. This is the oldest trick in the book, and for good reason. It works. We are hearing that prospects are nervous and need more visits and touchpoints to convert to a membership. Make sure your sales team communicates with the prospect EVERY time they come for a visit.

4. Give a free downloadable 7 day meal plan. Content marketing is powerful. People are always looking for new ways to eat healthier. Keep it creative and convenient. We want healthy eating to be accessible to all. Invite your prospects to a virtual session with your registered dietitians. Collect the emails and put them into your CRM (like Club OS) so you can invite them in for a free visit.

5. Stephanie Coulon, Marketing Director from Stone Creek Club & Spa shifted their marketing towards activities that are available to non-members, specifically a Fascial Stretch Therapy program, curbside pick-up from their café, and spa services. Any reason to get prospects to the club will help them experience the safe and state-of-the-art amenities.

6. Are there any fitness influencers who use your gym? Ask if they're willing to mention your club or wear your apparel in a social media post. They have a wide audience and many could be local to your community. Give your influencers their own unique landing page that offers a free visit - this will help you track the success of your efforts!

7. Everyone loves butt workouts & booty challenges. Ask each personal trainer to give you a workout and turn it into a workout guide. Post one workout on social media each day - helping to promote your personal trainers as well as engaging with prospects. Once the booty workout guide is done, consider one on abs, arms, mental health, etc.

8. Create a quiz! Everyone loves wasting time on those BuzzFeed "What hamburger would you be?" quizzes. Write a fitness personality quiz with different outcomes - weight lifter, class fanatic, small group training wiz, etc. Give each personality outcome a different prize - from a free PT session to a free pilates class. Use the prizes to showcase all your gym has to offer.

9. Partner with a local business to get your name out there and show how much community involvement means to you. Both businesses promoting the event have the potential to bring in many new faces. Some options are yoga and wine, bootcamp and beer, stretch and cooking 101. Call your local wineries, breweries, nutritionists and start planning!

10. Get people active with a game of bingo. Give them a challenge in each square such as 75 squats, drink 100oz of water, go for a 3 mile walk - you get the point. There are so many ways to get creative here. Make it fun and add your gym's overall vibe to it so a potential customer can see how you operate. Wait until the entire board is filled before giving them an offer!


Running your business is hectic, but adding some creative marketing to the mix can be worth it. Once you have the prospects coming into your inbox and club, you need to foster the relationships and convert them into members. Club OS will automatically give your sales team the cadence for touching base with each prospect via email and text. No need to remember to follow-up. We know you're busy. Let us do the work for you.