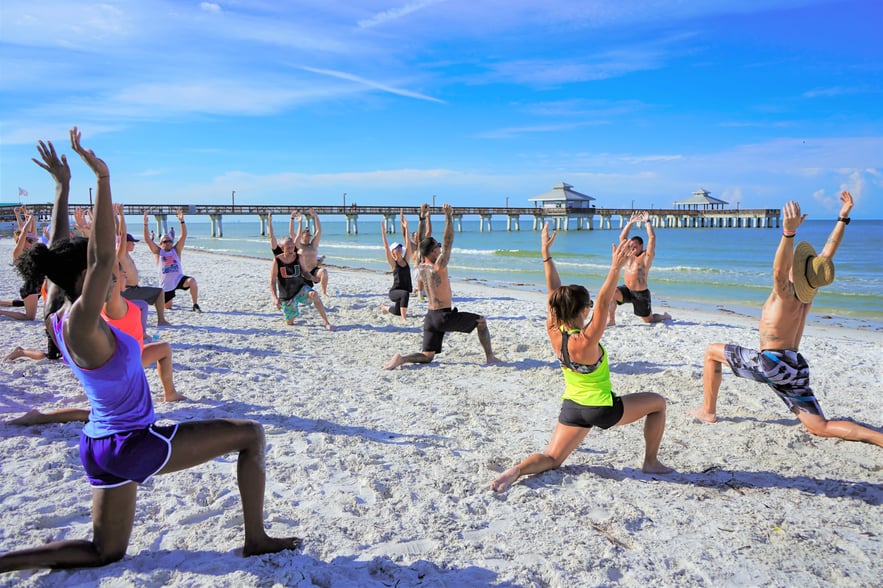 Right now everyone is looking for connection and opportunities to play. Month-long fitness challenges are a fun and innovative way to bring people together and build a sense of community. Challenges are a great way to generate new leads, motivate others, encourage referrals, drive sales, and create a sense of belonging. Here's a quick list of challenges you can start today.
1. Walking/Running Challenge
This is simple and straightforward, an easy on-ramp for people looking to be more active again. Each participant can walk or run at his or her own pace. Set a realistic goal like having participants run 30 miles in one month. This allows them autonomy to get it done how they please!
2. Total Weight Loss Challenge
We're always looking for reasons to shed a few pounds. A spring or summer weight loss challenge is a great place to start. Make sure you're talking about losing weight in a healthy way here! The only thing participants need to provide is proof of their weight before and after with photos. Let them choose how they want to tackle this challenge, but if you'd like, provide some suggestions to help them along the way.
3. Healthy Eating Challenge
Participants can use an app or nutrition log to track all the food and beverages they're consuming. A fun way to keep members involved is have them share recipes. That way everyone has a list of yummy choices and can try new things. A few options for this is to drink a gallon of water daily or eat a certain amount of fruits and veggies at every meal. Hosting a healthy-eating potluck at the end would really bring people together.
4. Flexibility Challenge
Given how much sitting at home many of us have done over the past year, flexibility is something we all can work on. This can be a great way to get participants to use social media while tagging your gym. Come up with a clever hashtag and have members tag you with their progress. Get everyone involved by asking for before and after pictures. Another engagement booster is to allow all participants to vote on who the winner is.
5. Mindfulness Challenge
Encourage people to not only work on their fitness, but their mental health as well. Focus on a month of mindfulness. Meditation is a powerful tool. It can reduce stress, improve concentration and help us reconnect with our bodies. Have participants set a goal to meditate for 5-10 minutes a day. Once the challenge ends, have them post on social media what benefits they've noticed the most. Again, clever hashtags and social media tagging are going to be instrumental here.
No matter the season, health challenges can help you engage your community and attract and retain gym members. Need help easily communicating with members and prospects? Club OS has all the email and text automation tools to save you time and resources. These days, it is more important than ever to nurture EVERY lead. We can help you set up automated email and text campaigns based on the prospect or member's lead status, ensuring the right message at the right time.