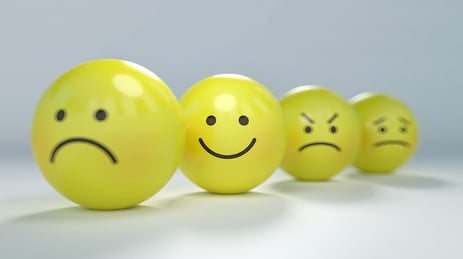 It's no secret that staff turnover rates are high in the fitness industry, and this churn comes at a high price. Vacant positions lead to costly job postings, put strain on remaining team members, and eat up valuable time with interviews and new hire training. Implement these employee retention tactics to curb excessive staff turnover.
Room to grow
Exceptional team members are hard to find and unfortunately, often harder to keep. This is because qualities that make an employee exceptional like drive, intelligence, and self-motivation tend to lead to higher personal expectations. A driven person is unlikely to stay in a position they feel is a dead end. Make it a priority to encourage job growth within your gym or studio.
One-on-one meetings with staff members are a great opportunity to discuss their goals within and outside of the fitness industry. When possible, empower employees to pursue these goals within your club. If a team member expresses a desire to become certified in a new training program, it may be mutually beneficial to pay for their training certification in exchange for a commitment to offer this new service in your club. Likewise, even non-fitness interests can be incorporated into your business with a little creativity. If a staff member's passion is for photography, enlist them to rejuvenate your website with fresh club photographs.
Implementing a policy of internal hiring can be a powerful tool to keep quality employees. I personally saw how effective this retention tactic is while working for a large national bank. Beginning in the interview process, new tellers were educated on the multiple development pathways they could pursue within the company. Instead of seeking outside opportunities, a majority of my fellow tellers were actively working towards in-company advancement. These co-workers were often more committed and in tune with the overall company culture. Of course, internal hiring isn't an absolute. There are benefits to hiring outside talent to inject new skill sets and experiences into your business. However, exclusively hiring externally sends a message to current employees that their options are limited while working for your business.
Appeal to their wallet
Despite how much passion someone may have for any given profession, salary is a huge motivator in terms of where they apply and how long they stay in that position. Ensure you're paying competitive wages for comparable positions in your area. If your competitors on average pay more for similar work, your team members may feel underappreciated no matter how much praise you give them.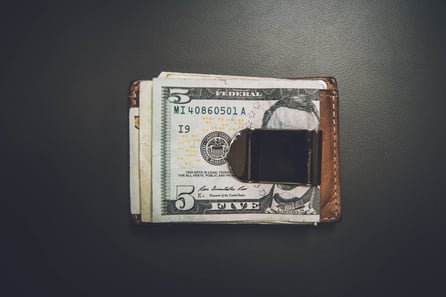 Identify a common point of departure for high turnover positions. On average, how long are staff staying before they leave? If a position typically becomes vacant after four or five months, incentivize new hires to stay longer by setting the expectation of a raise at the six month mark, even if it's not significant. This can be a performance-based raise. If the employee's performance is not satisfactory after six months then it may not be vital to hold onto them longer.
Cultivate Culture
How connected is your team to one another? Are there strong, and appropriate, inter-employee relationships, or is there little-to-no interaction between staff members? If an employee feels disconnected from the larger club culture, they're more likely to pursue outside opportunities when they find them. Grow club culture through staff engagement activities. This could be employee potlucks where each team member brings their best home-cooked dish, monthly staff happy hours, or group outings to dinner, sports events, or local hiking trails.
Don't Settle
There's a temptation to fill vacancies as quickly as possible. But hiring an unqualified candidate can land you back on the hunt far sooner than you planned. Extending the interview process until you find the right candidate will payoff in the long run in terms of saved time and energy.
If you're facing both high levels of turnover and an expansive applicant pool, you may consider implementing selective hiring: a process of pre-interview assessments that applicants complete. This data is used to identify qualified candidates and avoid unnecessary interviews with non-qualified applicants. There are a number of third-party companies which off selective hiring services for businesses.
Don't forget, retention isn't just important for staff! Download our free "Sales & Retention Handbook" e-book for great member retention tips!