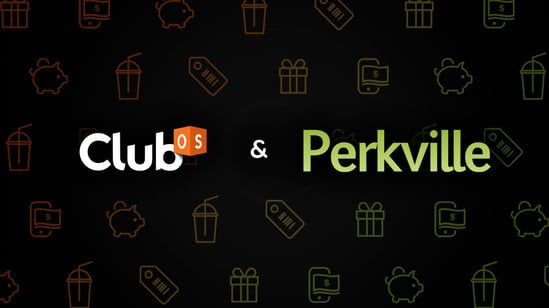 What do American Express, Hilton, United Airlines, and Starbucks all have in common? Highly developed rewards programs. But you already knew that. More than likely you're enrolled in one of these programs or one just like them from another major company. People love being rewarded for their business. Heck, the best part of a dentist visit is the free toothbrush. So, why not implement a rewards program in your fitness business? When done correctly rewarding members can boost retention and grow membership.
Point by Point
Rewards programs can be effectively structured around a points system. Desirable member activities like checking in, attending classes, making purchases, and even promoting the club on social media are assigned point values. When a member completes a designated activity they're awarded points. In turn, members redeem accumulated points for offered rewards.
However, not all activities are created equally. A designated activity's point value should directly correspond to its overall value to your fitness business. While member check-ins are important, an individual check-in doesn't impact the club as meaningful as one member referral. A member referral should carry a significantly higher point value than individual check-ins.
Club OS + Perkville
Getting the referral is only half of the journey. That's where Club OS comes in. Club OS and Perkville are integrated to simplify a club's rewards program. Members can refer family and friends directly through Perkville then the referral is automatically transferred into Club OS system and placed into the club's follow-up schedule. Perkville then awards the referral points to the referring member when their friend joins your club.
Clubs can establish online promotions through Perkville to generate leads. These promotions typically offer incentives like 10 free days of club access. When a lead enters their information into the Perkville form, they are automatically transferred into Club OS. Club staff can then reach out and schedule a club tour for the new lead.
Perkville + Billing Partners
Perkville additionally integrates with club billing partners like ABC, Jonas, Mindbody, and MotionSoft to track a wide range of club activities. Through these integrations, Perkville can award points to members for check-ins, purchases, birthdays, membership anniversaries, attending fitness consultations and so much more.
Why Reward?
Rewards programs boost member engagement through a strategy of gamification: injecting elements of gameplay into the club experience. Every check-in, every class attended feeds into the member's desire to hit their goal. That goal could be to earn a particularly elusive reward or simply to hoard as many points as possible. This extra layer of incentive may be the difference between a member showing up for class or driving straight home after a long day at work.
What to Give?
It's important to offer both small and big rewards. Think of this as the arcade-prize-counter strategy: the bottom row populated by plastic rings and cheap candy but each row of prizes grow in value all the way up to the big prize, a teddy bear the size of five-year-old. Members can choose to quickly redeem earned points on lower-tier offerings like free smoothies or protein shakes or hoard their points to redeem upper-tier rewards like free training sessions or a complimentary month of membership. The key is that members understand there is a real and tangible value to earning points. Otherwise, the whole program will fail to grow your business.