While the Groupon craze died down a few years ago, deal websites can still be a valuable part of your overall growth strategy. And for good reason. For a gym or studio, Groupon is a powerful tool to bring in new clients or members and a welcome influx of cash. However, the tradeoff is that you're potentially bringing in people only interested in a deal, and the money you make is much less than you'd normally get for the same or similar services.
That's why your goal with Groupon should be to attract the right type of prospect for your business (as best you can) and to then turn those deal buyers into longterm paying members. In this blog we're going to talk about the benefits, dangers, and best practices behind running Groupon promotions and how running them without a plan or system in place can be a recipe for failure.
What should you offer in your deal?
Your Groupon deal is likely some sort of short-term membership or variation of your normal service. This can be a problem for some businesses as it can take more than a few sessions or amount of time for prospects to really understand the value of what's being offered.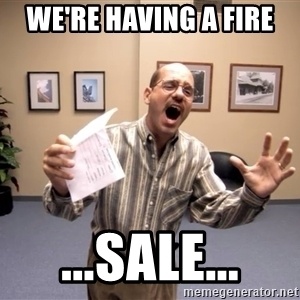 One of the most important things you want to impart to people that buy a Groupon deal is a sense of value for their money and time. You need them to understand the value they're getting from the deal they bought so that they'll be willing to become a full-time member that's willing to then pay more than they did for the original deal. Keep this focus on value in mind when deciding what your Groupon offer should be.
If you've been in business for a while, you may know exactly how long it takes for someone to go from prospect to member to happy, loyal member and what it takes to get them there (increased communication, specific classes, personal training, etc.) so base your Groupon deal decisions around the data you already have.
Make sure buyers know how to redeem their deal.
This is really your first opportunity to digitally "touch" the buyer. This is a very important time in their "buyer journey" as we all know how important first impressions are. This means you can't leave them in the lurch with questions and confusion as to what to do next. Make the redemption process as easy as possible for them (and you).
Your redemption process should be mapped out ahead of time and should include instructions for the buyers as to how they can use their purchase.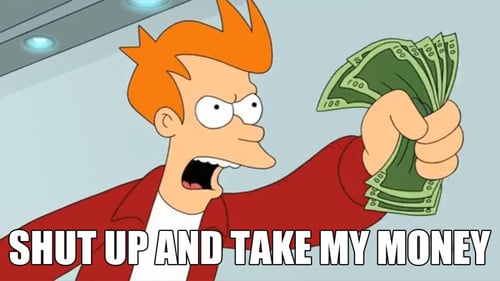 One of the easiest, least time-consuming methods is to provide the buyer with a Groupon code upon purchase. In clear terms, instruct the buyer to present the Groupon code to club staff when they visit the club to redeem their offer. From here, staff enter the buyer into the club's CRM software using a smart form (like the Club OS digital guest waiver) to create their prospect account. For easy tracking, create a designated marketing source in your CRM (such as 'Groupon Deal') that can be assigned to all prospect accounts generated through your Groupon discount program.
And believe it or not, some people that buy Groupons don't end up using them. To increase the chances of a buyer using what they've bought from your business (hey, that's the point, right?), consider automating the follow-up process with a timely, automatic emails asking them when they'd like to redeem.
[Tip: Sometime after a buyer redeems their Groupon deal, you should encourage them to Like your business page on Facebook. Think of this as planting a seed that could someday grow. Let's say the deal buyer doesn't convert to a paying member. Well, you could and should email them occasionally about special offers, but you'll also stay top of mind because of the Facebook relationship.]
Decrease the chances of receiving negative reviews.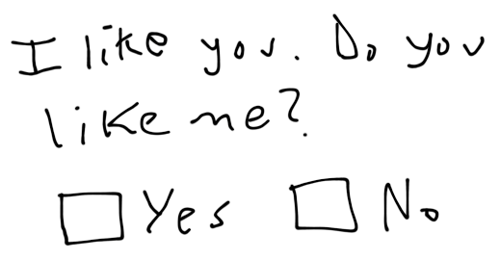 (Source: http://marketersbraintrust.com/facebook-like-button-secrets/)
Unhappy Groupon buyers increase your chances of receiving negative reviews on Google, Yelp, etc. This is particularly risky as these reviews could scare away your ideal prospects that have nothing to do with your Groupon offers.
But you can mitigate this by having a process in place. The best way to do this is to never let the deal buyer be on their own. Obviously that doesn't literally mean you should stand by them whenever they come in to use your facility or take a class, but it does mean you should be communicating with them throughout (and after) the duration of the deal.
This "during the deal" communication helps establish value, makes them feel like they're a part of something and cared about, and gives you an opportunity to not only help them plan what they want to do after the Groupon ends, but also to up-sell, cross-sell, or down-sell as needed.
Don't forget about your existing members/clients.
Bringing in a lot of new deal-seeking people can change the experience of your existing members. As I've written about before, your existing gym or studio members can be the best vehicle of growth you have.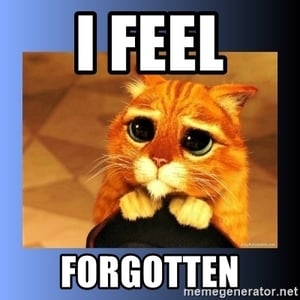 This means you want to keep an eye on how many deals you're willing to sell. If you push out established, paying members to make room for Groupon buyers that may just take up space at your facility for a seemingly random amount of time, you risk losing those pre-Groupon members or clients and the incredibly valuable referrals they were bringing in.
Have a post-Groupon plan.
If you have buyers that redeemed their deal, but didn't convert to full-time members or clients, you shouldn't give up on them. Perhaps they're trying out some other options before committing to anything, maybe they weren't financially able to become a member at that time - or any other reason for not converting. You can still email them with information and offers they may be interested in.
Conclusion
Remember that Groupon is just one part of your overall sales and growth strategy. Using a deal site as your primary method of getting new clients or members is almost always a failing strategy. Groupon is great for your very "top of funnel" sales efforts as it's much harder to target people with a deal site than it is with search or social media advertising. However, when used alongside a strategy, Groupon is a great way to keep your pipeline full.
- - - - -