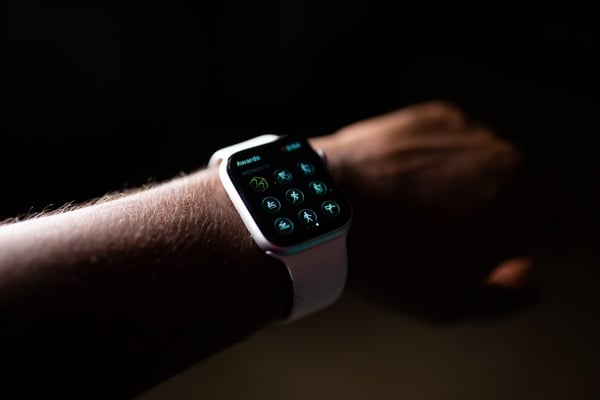 At the beginning of 2020, the fitness industry was expected to continue on its upward trajectory, with plenty of potential for continued growth over the next several years. While COVID-19 brought major challenges to many areas of the economy, the fitness industry was especially hit hard.
As gyms and health clubs have typically been location-based businesses, going remote overnight was difficult, if not impossible, in many cases. However, many businesses in the industry are learning to quickly adapt to changing norms in order to continue serving their customer base and ensure fitness remains an essential part of our lifestyle.
Health clubs that were able to successfully maintain their customer base turned to digital means, and this reliance on the digital landscape will certainly hold true throughout 2021. Below, we've listed some of the innovative trends that will continue to revolutionize the industry as a whole and help these businesses prolong their success even during an uncertain year.
The New Normal for Fitness: Our Trend Predictions
The bright side of the upheaval COVID-19 has brought to the fitness industry is many businesses are working to make fitness fit more easily into the lives of their customers. This truly is a moment in which gyms must be completely member-focused in order to survive.
Let's look at some of the most notable ways health clubs and fitness facilities will work to make their services not only relevant but also essential as 2021 unfolds.
An Emphasis on Community
Feelings of isolation and loneliness were all too common during lockdown, and the important notion that community is a key factor in our overall well-being gained widespread appreciation. Businesses in the fitness industry have likewise begun to realize they can provide that much-needed sense of community for their clients, even through virtual means.
Hosting something as simple as a monthly challenge or weekly livestream gives club operators the opportunity to cultivate a friendly atmosphere, camaraderie, and connection among their clients, adding so much more value to the services they offer.
Catering to the Tech-Savvy Crowd
Millennials have been flocking to gyms, fitness facilities, and health clubs for the past few years and are now the largest generation of members. Known to be tech-savvy and constantly connected, this age group demands the same of their service providers, whether they're ordering fast food or hitting the gym.
That means it's finally time for the fitness industry to fully commit to going digital. Gone are the days of clunky software and endless paper trails. Customers may easily lose their patience with fitness centers whose websites are hard to navigate or make signing up a chore. Since there are so many seamless software solutions to choose, there's no excuse to be anything but totally tech-savvy as a business in the fitness industry.
Increased Access to Specialized Services
While fitness centers in the past have tried to offer something for everyone, customers these days are often looking for specialization. Rather than doing a lot relatively well, businesses are now realizing it may be better to be the outstanding option in one area.
Both digital marketing and the burgeoning sector of virtual fitness have made it easier to reach a wider audience, meaning club operators can now take advantage of greater demand for niche services.
Most importantly, specialization can make fitness more accessible for different groups. For example, seniors may be looking for special options designed for those with limited mobility; stressed and overwhelmed individuals may seek out fitness services geared towards mental health; and those who require physiotherapy but must self-isolate could benefit from reliable online programs.
Ample Flexibility
In 2021, get ready to watch as fitness-related businesses display their flexibility. The most successful will be able to pivot at the drop of a hat, quickly notifying clients when in-person sessions are transferred online or vice versa as health and safety guidelines change. Other innovators will take classes outdoors, offer creative challenges, and find new ways to bring their fitness community together while staying safe.
All of these changes require consistent and easy to deploy communications in order to be effective. Learn how Club OS can be the marketing and sales automation tool to support your shift to stay digital.
By leveraging this new appreciation of fitness and focusing on the customer every step of the way, the fitness industry can not only succeed in the age of COVID-19, but continue to thrive in a post-COVID world.