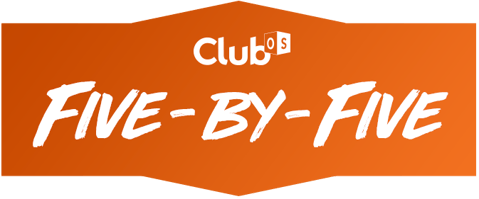 Here at Club OS, we've put together a team of exceptional individuals. They strengthen our business through professional excellence, they enrich our company culture through diverse backgrounds, and best of all, they make jokes -- mostly bad, but we love that. Every so often, we'll be sitting down with team members for what we're calling "Club OS Five-by-Fives." The premise is simple: Five questions about the awesome work they do at Club OS and five questions about their lives outside of work, which we assume are just as rewarding.
This week, we sat down with Director of Sales, Terry Permaul.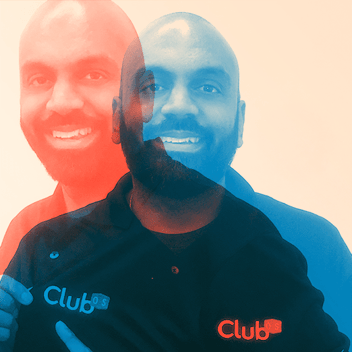 AT WORK
1.) What are your day-to-day duties at Club OS?
I'm responsible for driving sales efforts, promoting industry best practices, driving new business bookings growth, and managing a growing team of account executives and business development representatives. Successfully executing sales plans, training inside sales professionals, and developing key metrics and processes to track performance. Additionally, providing mentorship and development to the sales team.
2.) What previous education or work experience do you have that helps you find success as director of sales?
I have been in sales for 28 years and sales management for 20 of those 28 years.
3.) You've worked in the retail, wireless, and consumer goods markets. How is the fitness industry different from a sales standpoint?
Sales is sales. Meaning only the product is different or unique in each industry. The fundamentals and principles of sales is the same no matter what industry you are in, which is identifying customer needs and crafting a solution to meet those needs.
4.) If you had to boil down Club OS software to one solution we can provide any gym or studio, what would that be?
We are a sales and marketing CRM. Meaning we can help you gather your leads, manage your leads, and then market to those leads. Net, allowing you to grow your membership base = grow your business.
5.) What new initiatives are you introducing to the sales process to better identify and assess the needs of potential clients?
Getting better in qualifying our customers, conducting a needs assessment by asking open-ended questions vs. close-ended questions. The five steps of Persuasive Selling: Summarize the Situation, State the Idea, Explain How It Works, Reinforce Key Benefits, and then Next Step (Close). Also, the DUVH Technique on Objections: Determine, Understand, Verify and Handle the Objection.
AFTER WORK
1.) Outside of work, what hobbies or activities do you pursue?
Music, checking out new restaurants, going to the movies, spending quality time with my family.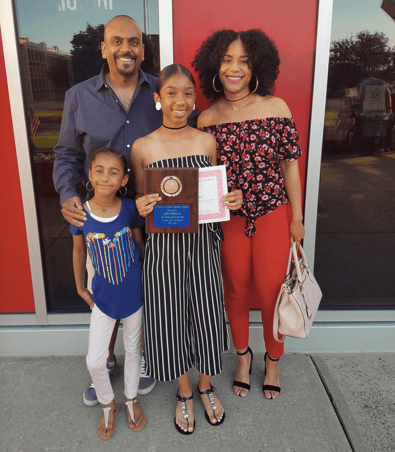 (Terry with his wife, Shani, and daughters, Samia and Chloe.)
2.) You and your wife have two daughters. As an experienced parent, what advice would you give to new fathers?
Patience. You're not going to figure it out overnight. Each day presents a new learning opportunity. And the biggest piece of advice is to spend the time with your kid(s) because you can never get that time back.
3.) Your entire working career has been in sales. If you had to start over tomorrow in a new industry, which would it be?
Probably music... I have always loved music and listen to music all day long. Working for a record label probably as a business manager or A&R (artists and repertoire).
4.) You can either live in your dream house rent-free for two years or drive your dream car with no payments for five years. Which do you choose?
Good question, both provide a means to an end. Dream car for five years, I would put away the monthly payment for the five years and then try to buy it or lease it with the saved monies. Or dream house for two years, I would probably try to hustle it by renting it out weekly for two years, take that money and buy it or have a big down payment.
5.) If you could own any major league sports team in the US, which would it be and why?
Any team that LeBron James is on... so the Los Angeles Lakers. Best player in the game coupled with La La Land. Winning combination.